Easy legalization with Urgent Vertalen
Do you want to save precious time? Then opt for Urgent Vertalen's easy legalization service. Because we are based a stone's throw away from the Court in The Hague, the Ministry of Foreign Affairs (CDC) and most consulates, we can offer you the convenience of a legalization service at a very economical price. The advantages to you: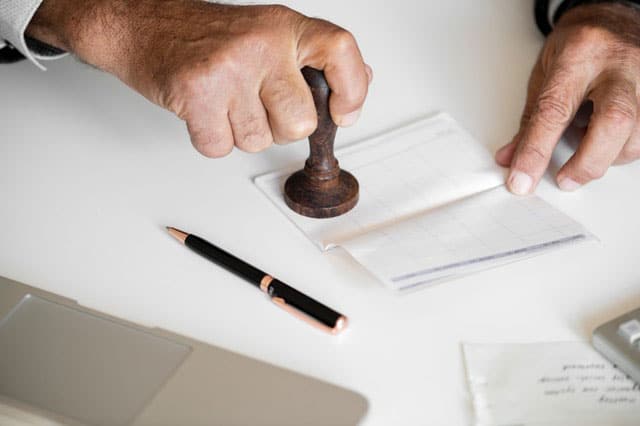 Never lose time on posting documents again. Or on collecting documentation. No traffic jams, no hassle with parking. We know The Hague like the back of our hand and we are keen to help you.
Thanks to our years of experience with legalising translations we know better than any other when your documentation will be accepted in the destination country. Our documents satisfy all requirements.
No costs of fuel, parking or public transport. Or even double the cost if you have to deliver and collect the document on different days. Save all this expense with Urgent Vertalen.
Arranging a legalization will cost you at least half a day. For some countries you can't collect the legalization until a few days later, which means you would need to come back to The Hague again. We make sure that you can use that time off from work doing something nice instead.
The steps to legalising your document yourself
Step 1: Which country do you intend using your document in?
Click below on your country of choice then follow the step by step instructions.
The country is a signatory to the Apostille convention
If the certified translation is intended for use in a country that is a signatory to the Apostille convention then the certified translation needs to be legalised by means of an apostille.
You can request an apostille personally at any Dutch court. You need to visit the Central Desk of the Court. There is no need to make a prior appointment for this.
The cost of an apostille is € 21 per item.
If you cannot spare the time or have difficulty with transport Urgent Vertalen can obtain your apostille for you for a modest extra fee.
Want to be guaranteed a correct legalization of your documents?
You have now received all the information you need in order to correctly legalise your documents. Want to avoid all the hassle involved in arranging your own legalization?
We quite understand.
Let us help you!