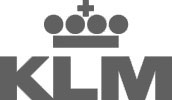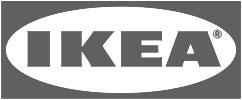 A sworn Indonesian translator is ready and waiting to be of assistance to you
Do you need a sworn translation of your official documents? Then with The Hague's leading Indonesian language translation bureau you are at the right address.
We are an accredited Indonesian translation bureau. Sending us a scan of your documents is sufficient for us to perform your sworn Indonesian translation. We can either perform a sworn Indonesian translation of your Dutch document or translate your Dutch document into Indonesian.
A sworn translation in 3 steps
You send us a scan of your documents via email

Just sending a scan or photo of your documents is sufficient. We will then send you a quotation for the sworn translation of your documents.

The translation is performed for you without delay

The translation bears the seal, signature and declaration of the sworn translator; a copy of your documents is then attached to the translation. Your translation is performed in accordance with the guidelines for sworn translation.

Translation delivered to you before 10.00 the following work day

Free delivery by regular mail + a digital copy via email. If you wish to be certain that your translation will arrive the following work day, opt for express delivery at a slightly higher price.
Why choose Urgent Vertalen for your sworn translation?
No urgency surcharge
We can often deliver a (certified) translation to you within 24 hours, with no "urgency surcharge".
Qualified native speaker translators
Our translations are performed by qualified native speaker translators of the target language.
Save 36.8% on average
Feel free to compare our proposal with another translation agency's, and draw your own conclusion.
100% satisfaction guarantee
With every translation you benefit from our 100% satisfaction guarantee.
100% satisfaction guarantee
We can often deliver a (certified) translation to you within 24 hours, with no "urgency surcharge".
Our translations are performed by qualified native speaker translators of the target language.
Feel free to compare our proposal with another translation agency's, and draw your own conclusion.
With every translation you benefit from our 100% satisfaction guarantee.
Legalization of your Indonesian translation
Urgent Vertalen's legalization service
Translation bureau Urgent Vertalen offers the service of having your sworn translation legalised. Our translation bureau is situated at a strategic location in The Hague, between all the bodies that have to be visited for your legalization. This means that we are able to perform the entire legalization for you at a low price.
A regular translation into or from Indonesian
Naturally translations into or from Indonesian do not always need to be sworn translations; it may be that you want something translated into or from Indonesian for yourself. This might be for example a website, blog, leaflet, or even a love letter. We only work with qualified native speaker Indonesian translators, who look forward to being of service to you.
A fast Indonesian translation
The name says it all: Indonesian language translation bureau Urgent vertalen. Because we perform Indonesian translations on a daily basis, whether sworn or regular, we have an extensive team of Indonesian translators at your service.
Because our team of Indonesian translators is so large and diverse we can perform your Indonesian translation fast, at a highly competitive price.
Indonesian translation bureau with 100% satisfaction guarantee
Because we select the translator carefully on the basis of your document you are assured of a completely accurate translation. Given that we fully guarantee the accuracy of our translation we are also prepared to accept the consequences if your translation should not be correct.
If you are not satisfied with your translation then we will simply refund your money!
What other people have said about Urgent Vertalen
Why choose Urgent Vertalen for your legalizations?
A translation from Dutch into Indonesian is always performed by a translator who is a Indonesian native speaker. Moreover all our translators are translation graduates at bachelor level or higher.
Every text is unique, so we look at the type of text involved in each translation assignment. We believe it is only right that a native speaker translator who possesses sufficient experience of your professional terminology should perform your translation. So a technical Dutch to Indonesian translator will never be given a legal document to translate. This is one reason why you can depend on us to deliver a good translation between Indonesian and Dutch.
Many of our new and existing clients, such as government bodies, international businesses and private individuals need an urgent translation of for example a diploma, deed, passport or job application into or from Indonesian. As a Indonesian language translation bureau we offer you and our existing clients our fixed competitive tariffs, with no additional so called "urgency surcharge".
If you are not satisfied with your translation then we will simply refund your money to you!
You save time and effort.
You don't need to take a day off work to visit the various official bodies.
You don't need to keep driving back to The Hague, so you save on travel costs.
Urgent Vertalen is an expert in the legalization of your documentation and is always up to speed on the latest rules relating to legalization. This means you won't be confronted by any nasty surprises when you visit the various bodies involved.
Once your certified translation is finished we can start the whole legalization process immediately, meaning that the legalization will be completed sooner.
The documentation will be sent to you in traceable form. This way you will know precisely when you can expect to receive your legalised documents.
Some facts about and the history of the Indonesian language
Bahasa Indonesia
Bahasa Indonesia is the official language of the Republic of Indonesia. But only 7% of the population speaks the language as their mother tongue; apart from this there are more than 300 other local forms of language. Bahasa Indonesia is primarily used as a means of communication in business, discussions at government level and at official events. The language is based on and closely related to Malayan. Malayan was spoken for centuries, as a language of trade.
Other languages which are related to Indonesian are the languages of Oceania and the Philipines. A number of the languages spoken by the mountain peoples of Vietnam, the languages of Cambodia and Taiwan, and the Malagasy languages of Madagascar are also related to Indonesian.
Sumpah Pemuda
On 28 October 1928 Indonesian was proclaimed as the language of the independent Indonesia of the future. This took place at the Second National Youth Congress in Jakarta, with the Sumpah Pemuda (the Oath of Youth).
1942 - The prohibition of the Dutch language
Until the Second World War Dutch was an important competitor of Standard Malayan. Officials used Malayan in their contact with the population, whilst lessons were given in Dutch at secondary school. In 1942 the Japanese occupying power forbade the use of Dutch, leading to the definitive breakthrough of Bahasa as Indonesia's national language. This became the language of education, officialdom, politics, the press and literature.
Earlier invaders
The languages of earlier invaders are still clearly traceable in today's Bahasa Indonesia, such as Dutch, Portuguese, Chinese, Hindi and Arabic. Examples of words which are similar to Dutch include: polisi (politie/police), kualitas (kwaliteit/quality), bis (bus), handuk (handdoek/towel) and kopi (koffie/coffee).
The latin alphabet
The Roman/Latin script and alphabet are used for Bahasa Indonesia. There are no articles; in the case of plurals you repeat the same word twice, whilst a singular word can also stand for a plural.
The Indonesian language makes use of acronyms. These are abbreviations made up of multiple abbreviations which are combined so as to produce a completely different word. An example of this is the national monument in Jakarta, the Monument Nasional: the acronym for this is Monas.
Austronesian language
Besides Bahasa Indonesia there are other languages in the archipelago. These can be divided into two main groups: the Malayo-Polynesian, or Austronesian language family and the non-Austronesian language family. The Malayo-Polynesian language family comprises approximately 250 languages, including: Acehnese, Malayan, Buginese, Javanese and Sudanese. The non-Austronesian languages include approximately 240 Papuan languages. More than a hundred of the Papuan languages have less than a thousand speakers.
The English language
Nowadays only a minority of the population speaks the national language at home; they represent the modern, urban elite. Most of the population speak the regional language "Bahasa Daerah" at home, instead of Indonesian. Whilst Dutch is in decline in Indonesia, the use of English is on the rise. English is also taught in secondary schools.
Languages per island group
Besides the national language each island has its own language. For example 256 languages are spoken on Irian Jaya, of which West Dani, Ekari, Dani, Biak and Sentani are the most widely spoken. The Moluccas have 128 languages, including Malayo-Ambonese, by 200,000 residents of Ambon and Kei, by 86,000 people in Kepulauen Kai and Galela which is spoken by 79,000 people from North-Halmaherag. Sasak is spoken in Lombok, Bugis in South-Sulawesi and Minangkabau is spoken in Padang (Sumatra). The Javanese, comprising 75,200,000 residents, speak the most common regional language, Javanese.